New paper from the team in Nature Communications. Congrats to all authors!
08.01.2021
Our first publication of 2021 on the role of AIB1 in endocrine resistance and metastasis. Congrats to all the authors!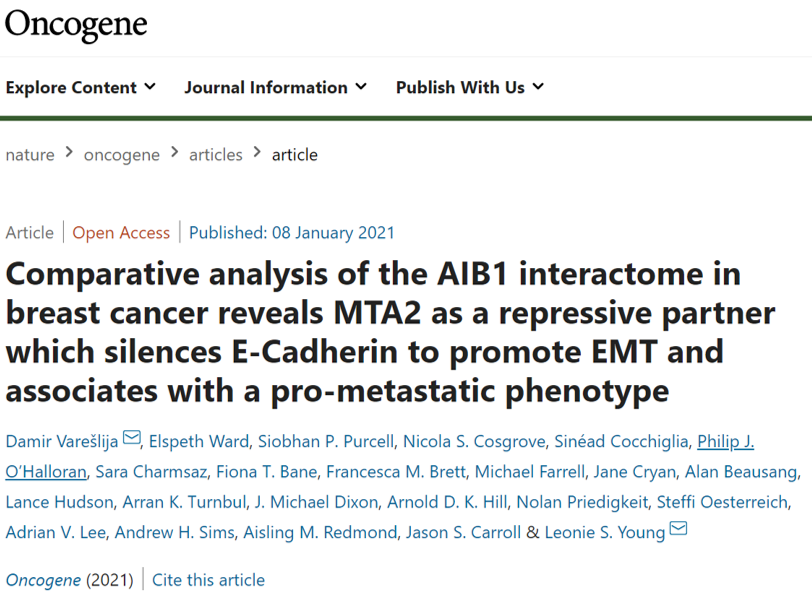 19.11.2020
Congratulations to Sara and Ben on getting their work on ADAM22 published in BMC medicine. Very exciting.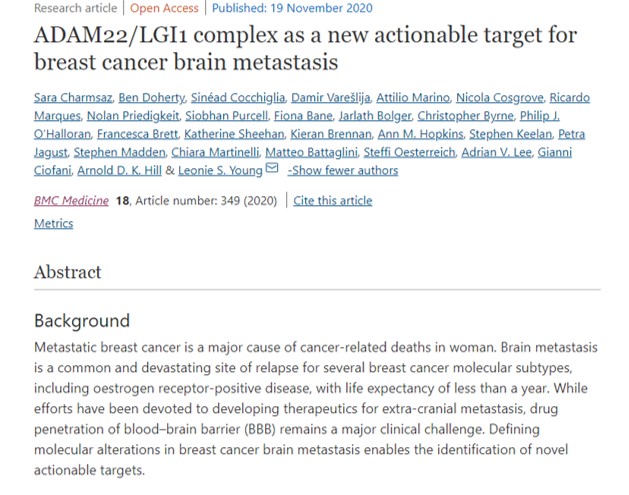 02.11.2020
Congratulations to Prof Leonie Young and Prof Arnold Hill for securing funding from the SFI Frontiers for the Future Programme.
08.10.2020
A huge congratulations ,to @damirvareslija who has been awarded a five- year fellowship with @BreastCancerNow in partnership with @WalktheWalk to study metastatic breast cancer. A huge achievement and we couldn't be prouder #BreastCancerAwarenessMonth
October 2020
Big congratulations to Stephen Keelan who secured a PhD studentship funding from IRC to pursue his PhD studies in EORG group!
18.08.2020
Big congratulations to Karen Crowley for successfully defending her thesis (virtually).
20.07.2020
08.08.2020
New collaborative paper from our group just published in Cancer Research.
04.03.2020
Congrats to Damir for winning the senior researcher poster prize at the IACR.
04.02.2020
World Cancer Day 2020
04.12.2019
27.11.2019
16.08.2020
Gordon Hormone Dependent Cancer Conference. Leonie Young has been made a co-chair for 2021 meeting and chair for the 2023. Very exciting.
08.08.2020
28.06.2019
01.08.2018
20.6.2018
Our lab is delighted that the study looking at breast cancer brain metastasis is accepted and available online. Congratulations to all involved.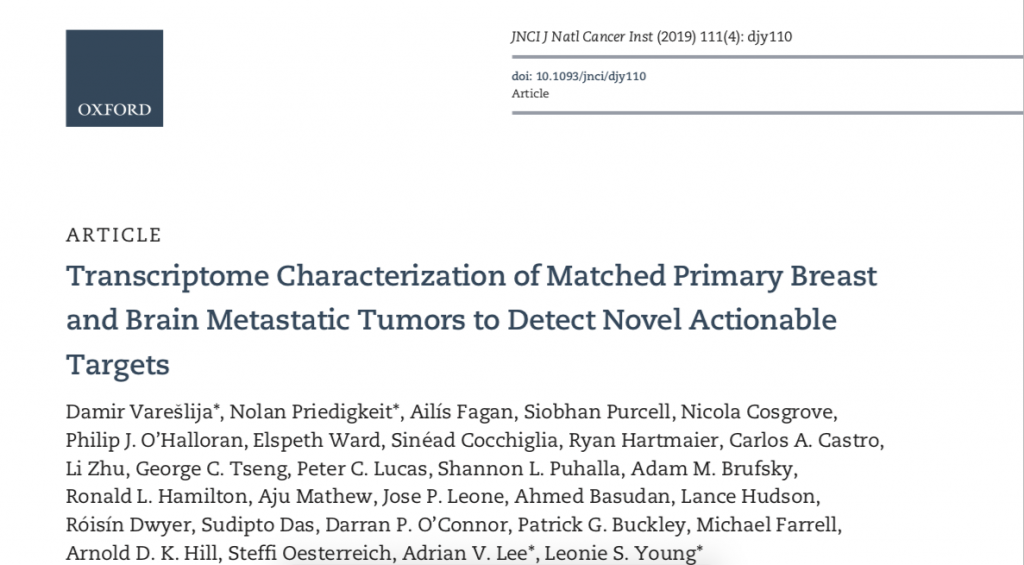 22.3.2017
Freshly accepted paper by the lab now online in Clinical Cancer Research. Congratulations to lead author Elspeth Ward and the rest of the co-authors. Online first version of the paper: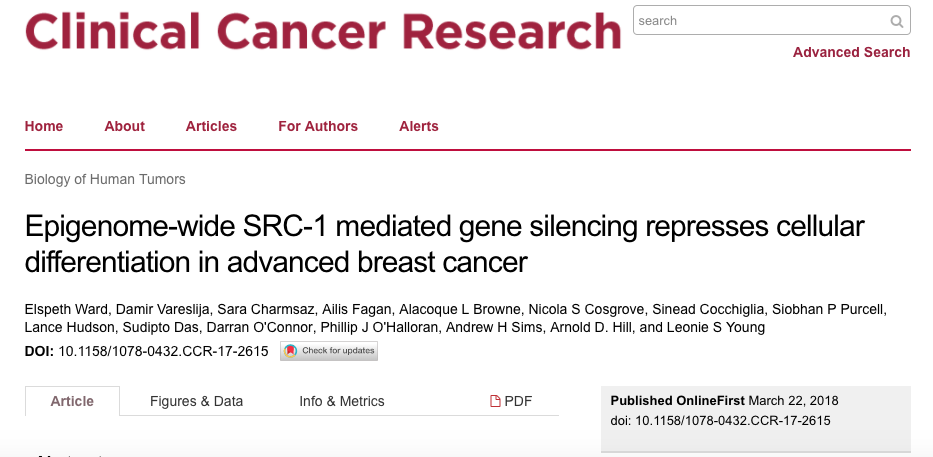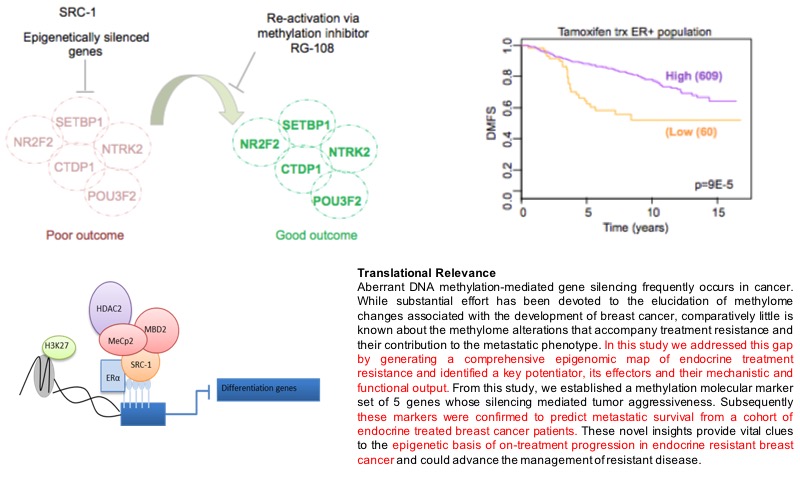 26.1.2017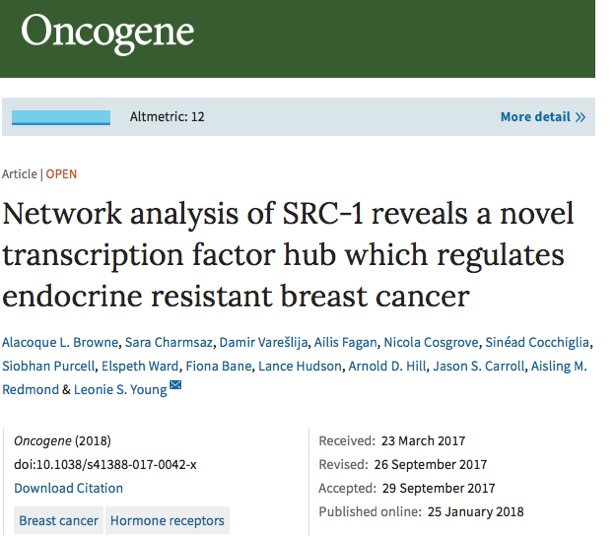 New study from our lab published in Oncogene, led by freshly PhD'd Alacoque Browne on hormone-independent role of SRC-1 in breast cancer progression.
18.1.2017
Another one bites the dust. Our second successful viva in as many weeks.
Congratulations to Elspeth Ward on becoming Dr. Elspeth Ward.
11.1.2017.
Big congratulations to Dr. Alacoque Browne on successfully defending her viva. Celebrations all around.